The new Wren House Südhalle location officially opens on Saturday - The new spot will have about 20 beers on tap, half of them from Wren House and the other half various specialty European imports. The kitchen should open at some point in October, cheers.
Third Friday is tonight - It's the more low key art-focused Friday event, most galleries are open from 6-9pm with a few new exhibitions this month.
Helton Brewing has sold to OHSO - They'll take over Helton's recipes while moving a good chunk of their production to the newly acquired space. Best of luck on the next chapter, Brian, enjoy some time off.
Hotel San Carlos is getting a $80m renovation - It's one of the longest operating hotels in Downtown Phoenix, they've also applied for a historic grant so hopefully it'll retain the historic charm and neon sign.

Curated by Nick Hammond
The Mexico Unearthed Wine Festival is this Saturday - The first annual festival will celebrate Mexico's wine history with tastings from various family-owned vineyards.
The Former Ad Astra brewery founders are opening a new brewery in Tempe - They've been working on some new brews as Catalyst Crafted Ales at various festivals and should be open later this year.
Dahlia Tapas, Tequila & Wine officially opens next weekend - The Boycott Bar owner is prepping for their grand opening next weekend with the chefs from Chubasco Tacos and Ay, Chabela in Coronado.
And… Fall Restaurant Week kicks off today, The Sidewalk Saturday Community Market is back, and The Vegan Social street party returns on Saturday

Curated by Nick Hammond
The Arizona Coyotes are officially in land negotiations for a Mesa arena - After the Tempe deal fell through they quickly shifted gears to target a new spot in Mesa.
Congratulations Century Grand on winning Best U.S. Cocktail Bar - Well deserved recognition for a solid crew.
The first Taste of Japan (Arizona) was just announced - The two day festival will be at Heritage Square on 10/7-8 with all kinds of delicious eats, various artists and some live performances.
The Artist to Work application grants close this weekend - The $7,500 award will be given to 18-20 local artists for original, new, or in-process projects.

Curated by Nick Hammond
Sour & Sweet Beer Fest 2023 is next weekend - It's inside an air-conditioned, hip space. 14 local breweries slanging freshies along with a few delicious food trucks. Oh yah, did I mention it's inside?
Huss Brewing is having a Willy Wonka, golden beer contest - To celebrate their 10th anniversary they've placed 10 golden tickets in 6 and 12 packs around the valley, win free beer for a year.
The Century Grand team is opening a new concept in the former Shady's bar - Say Less is scheduled to open early September.
Nelson's just opened their second location at Scottsdale and Thunderbird - Fun fact, their website is meat.fish.
Chandler is getting a proper food hall that should open by the end of next year - The food hall will feature 6-12 local businesses with a common gathering space.
Proof Bread just opened their second location in the Sheaborhood - On the corner of 32nd St and Shea, this also came with the announcement of a downtown Phoenix location too, party.

Curated by Nick Hammond
Phoenix Magazine is hosting their Best Fest event on August 5th - Come celebrate with all of the magazine's best winners, tickets include unlimited bite-sized samples, 10 drink tickets, and a scavenger hunt card.
Sorelle and Monsoon Market teamed up for a pop-up dinner on Monday - The deliciousness is from 4-7pm featuring meatball heroes, sausage & peppers, and a bunch of baked treats.
Local favorite, El Chullo just opened their second location in Melrose - The Peruvian family-owned and operated business has been around since 2014.
There's a new music festival in town, lineup coming out on Wednesday - Dreamy Draw Music Festival will focus on Country and Americana and it's currently slotted for November 3rd and 4th.
Porter Barn Wood downtown is opening a European inspired coffee shop in August - The Coffee Builders will have a combination of unique breakfast and lunch items along with a few signature dishes.
Local First AZ is hosting a "We all started somewhere" event highlighting 4 local businesses - The event celebrates Local First's 20th anniversary, come hear stories from the founders of Greenwood, Straw & Wool, Sunshine Craft Co, and Phoenix Coqui.

Curated by Nick Hammond
Level One Arcade bar is having their Mesa grand opening today - The two story spot has pinball games, arcade games, 2 bars with 30 beers on tap, and a dance floor.
Just to get you thinking about cooler weather, the AZ Fall Fest is coming up - Grab your tickets for November 4th from 10-4pm, hosted at Hance Park.
Outcast Donuts is officially open in Mesa - Layered donuts, donut sandwiches, dopecones(ice cream cone made out of doughnut dough), say no more.
Dig It Gardens is hosting a house plant workshop on Saturday - Comes with a pot and house plant along with some sips and treats.
Bad Art Night is next weekend at the Science Center - Bring your lack of talent, sense of humor, and make some ugly art together with other noobs.
It's First Friday and Teddy's Preserve is hosting a Summer Lovin' party from 8-11 - Escape to their backyard oasis with some desert tunes along with whiskey tastings and some great local vendors.

Curated by Nick Hammond
Phoenix Fan Fusion is this weekend! - The cosplay this year is on point, gather your fellow nerds and meet them at the nerdery downtown aka The Convention Center. A great celebration of sci-fi, fantasy, comics, games, anime, horror, and pop culture.
The 3rd Annual Day Drinker Devil Ride is on Saturday - A 10-mile ride starting and finishing at Pedal Haus in Tempe complete with a scavenger hunt, t-shirt, and an after party.
The Postino Battle of the Bruschetta looks delicious - Eight new chef-created board options competing head to head over the next three months. The first round? Mexican Street Corn vs. The Italiano.
Urban Cookies, the award-winning local bakery is opening their second shop up on Shea - Official announcement tomorrow but very well deserved, congrats y'all!
And… It's First Friday :)

Curated by Nick Hammond
Roses by the Stairs brewery is celebrating their 1 year anniversary on Saturday - New beer releases, new merch, local vendors(@look.see.draw included), live music, and food trucks. Congrats y'all!
The new PV Mall just announced some exciting new spots - Wren House has signed on, Blanco, and Flower Child. This is in addition to the upgraded Harkins dine-in Cine Grill and a Whole Foods.
True North is working on a multi-level airstream artist community complex - The four-story Roosevelt Land Yacht Club will be at 1st and Roosevelt and be part housing, part art.
Roosevelt Row Summer Nights kicks off tonight - Friday and Saturday night from 6-11 pm featuring a bunch of local art and food vendors on Roosevelt Row.
The Fred is hosting their summer kick-off market on Saturday - Mini tats, embroidery, local shops, and food vendors galore.

Curated by Nick Hammond
Harkins is hosting a special screening of Bill and Ted's Excellent Adventure at Metrocenter - The mall is featured in the movie and one of the last chances to be at Metrocenter before it's pending demolition.
Fate brewing's newest location is having their opening celebration on Monday - Located on 7th St, just south of Highland. Kicking things off with some live music, beers of course, and a pretty full food menu.
Taco Fest PHX's inaugural event is next Saturday - A 21+ small-scale event from Barcoa & friends, tickets include 6 drink tickets and tacos for purchase.
Arizona Wilderness Brewing is opening a new location at 14th St and McDowell - The food menu will be slightly different to mix things up from their location just south of them and celebrates their 10-year anniversary.

Curated by Nick Hammond
Phoenix startup week is next week! - A week full of networking, inspiration, and a great line up of speakers. Grab a ticket for a day or the whole week, see ya there.
The Downtown Phoenix Urban wine walk is on Saturday - Treat it and pop around for the 11th annual tasting tour from 1-5pm, pinkies up.
The Theodore partnered with Dig It for a succulent planting event for Earth Day on Saturday - Tickets include a beer, a lovely new succulent, and everything you need to make its new home.
Quartz, a new cocktail bar inspired by the desert bar from Star Wars opened this week - The space is split into a more approachable walk-in on the front and more upscale concept in the back, all backed by a solid crew.
Latha(African, Brazilian, Carribean flavors) is having their grand opening this weekend at Heritage Square - That completes getting all of the historic houses back up and running with Que Sazon in the Teeter House and Stemistry in the Carriage house.

Curated by Nick Hammond
Nominations for Phoenix Magazine's best of the valley are now open - Give your favorite spot a nomination, I'm sure they'd appreciate it.
Bagel Daddies is now open next to Spce Coffee on McDowell - Made fresh daily with Arizona flour and making a select set of delicious bagel sandwiches.
FYPM is now open inside Disco Dragon on Roosevelt - A unique and fun little cocktail bar experience, reservations include a prepaid first round of drinks, a shot, and a welcome snack.
If you haven't heard, we're getting a Voodoo donuts - More specifically in Tempe but nice to have some more donutition here, teehee.
And… If you're into the sports ball, The Phoenix Rising team just kicked off their season and at their new stadium just north of Sky Harbor, grab a brew at Walter Station and walk on over.

Curated by Nick Hammond
It's opening weekend for The Phoenix Film Festival - A stacked year with some great premieres and a bunch of shorts screenings. Closing night is 4/1, mom, get the popcorn.
Cowtown's skateboard competition is this weekend! - Complete with a video premiere on Friday, after party on Saturday, and of course finals on Sunday.
MochiDot Donuts is opening a new spot in Uptown this weekend - Kicking things off with a PB&J, Cocoa Crunch, Maple Butter with Pecans, and Strawberry Pocky. They're planning on being open Tuesday through Sunday after the grand opening this weekend.
And… Thanks for subscribing and reading this far, you're pretty nifty.

Curated by Nick Hammond
I mostly wanted to post a brief this week so I could mention the Catalina Wine Mixer at Provision, but it's also St. Paddy's Day and I was feeling lucky.
The First Annual Catalina Wine Mixer is on Saturday at Provision - Yes, like from Step Brothers and it's going to be a blast. Bring your costumes, jokes, and a cleansed palate. (7th st. & Missouri location)
Looking for some legit Irish spots to celebrate your luck? - The Copper Courier put together a great guide to celebrate St. Paddy's Day at some local institutions.
The Encanto-Palmcroft historic home tour is on Sunday - 'tis the season for the historic home tours, live music, local food, and fun neighbors.
Phoenix Flea is on Saturday at Heritage Square - A great, mostly local market with some really quality goods.

Curated by Nick Hammond
AZ Cocktail Weekend is this weekend - Yoga, brunch, sensory experiences, puppies, all the things!
AZ Aloha Fest is also this weekend - Loco Loco and Much Mahalo aplenty, hop over to island time for a bit.
We're getting a Toasted Owl! - A Flagstaff classic is opening up a new location in Phoenix, next up Pizzicleta?!
Midtown is having their annual block party - From 10-3 in…Midtown, a bunch of vendors, live music, food trucks, kids zone, bring the fam and enjoy the weather and community.
And… If Instagram houses are your thing, the Museum of Illusions just opened in Scottsdale. We're getting an architectural film showcase this spring featuring historic, vintage and 21st century styles.

Curated by Nick Hammond
M3F is this weekend! - New Times has your guide to all things M3F, have fun out there!
New award winning docuseries featuring Belly is now streaming - A look behind the scenes with the Belly crew and gee whiz it's glorious.
Dialog is now open at Roosevelt and Central - Another concept from the For the People and Kream Coffee crew is officially open, they share the same open area with Teddy's Preserve.
And… We're hip now, we got a Jeni's ice cream spot, Art Detour is this month, all kinds of great creative events on the calendar

Curated by Nick Hammond
Arizona Beer Week is officially here - A lot of fun and new stuff going on this year, great way to check out a new brewery and try some fresh brews. AZ Strong Brew Fest is also this Saturday.
Dos Pink Tacos just opened their new location in the old Chez Gregory spot on Roosevelt - Great to have a new spot in this location.
Teddy's Preserve is officially open and wonderful - The National Forest themed spot is a great new indoor/outdoor addition by the Rough Rider crew in the same building.
The no cell phone cocktail experience at Trophy Room is now taking reservations - A 90 minute intimate experience inside a new part of Wren & Wolf, where you'll actually hang out with your friends.
Tacos Chiwas just soft opened their new concept, Cocina Chiwas - Chihuahua inspired cuisine that you know will be delicious, they're in the new Culdesac community in Tempe.
Chilte just opened their first brick and mortar at the Egyptian Hotel - The taco pop-up and food truck team got a well deserved official space, congrats.
And… Our city is back to normal, yay!

Curated by Nick Hammond
7 Phoenix spots are on the recently announced James Beard semifinalist list - A strong list and some well deserved kudos.
The Phoenix Rising games will soon be broadcasted locally for all to watch - AZ Family is launching a new entertainment network that'll be covering all of the games starting with the first game of the season on March 11th.
You can now drink and stroll around Desert Ridge and Tempe Marketplace - Grab a beverage and pop into Journey's for some new kicks.
3 new spots are finally going into Heritage Square - Latha, Que Sazon(best food truck winner), and Stemistry are hoping to be open in time for the Super Bowl.
Underbelly Meat Co, a new sustainable butcher shop recently opened on 7th Ave - Great feature piece about the mindfully sourced, quality meat market.
Major League Pickleball is launching their premier and challenger leagues this weekend - The MLP is expanding and hoping to highlight the best talent with the new leagues with this weekend's tournament in Mesa.
And… We're getting an Uchi, the New Times has a super bowl party guide if you need it

Curated by Nick Hammond
Woodpecker Beer Hall is now open - A collaborative effort between the brothers behind Wren House and Gadzooks, they also have tasty street tacos being made in house.
The Liar's Club is now open - A cozy new cocktail, beer, and pizza spot at the corner of 1st Ave and Monroe. Feels a little speak easy like with their tinted windows too.
Sin Muerte is officially open - The Belly kids have been busy between their new Gilbert location and this new concept, Sin Muerte is a delicious addition.
The Phoenix Idiotarod Race is back for 2023 - The wild shopping cart race will take place on February 18th and have up to 36 teams racing and competing in various challenges to be the ultimate idiots. Grab your friends, costumes, and build an epic cart float.
The Waste Management Open has a pretty stacked lineup this year - No, not the golfers, well them too. Maroon 5, Walker Hayes, Jason Aldean, Mckenzie Porter, Machine Gun Kelly, The Chainsmokers, and Gryffin will be on deck this year.
There's going to be so much stuff going on this year for the Super Bowl - Phoenix Magazine released a Super Bowl Fan Guide with all of the things leading up to and during the Super Bowl throughout town, worth a gander to find all of the festivals and events happening.
And… It's the First Friday of the year, check the link for a great gallery guide from Phoenix New Times.

Curated by Nick Hammond
The APS Electric Light parade is on Saturday - Starts at 7pm at Central and Montebello and ends at 7th st and Indian School, the parade will also be broadcasted on ABC15 and on the web.
PJs in the park is back on Saturday - It'll be from 5-7:30pm for free at Civic Space Park with a screening of Elf and maybe Santa will be there.
The lineup and tickets were announced for the Super Bowl Music Fest shows - Paramore kicks things off on Thursday, Dave Matthews Band on Friday, and Imagine Dragons on Saturday.
Hundred Mile Brewing is having their soft opening this weekend - Congrats on a long awaited and difficult opening, check them out in Tempe this weekend or at their upcoming grand opening.
If you need some First Friday ideas… Check out The Wonderland Market at Alwun House, Welcome Diner's Night Market, Dusk Market, or The Zona Fest pop-up at Pemberton.

Curated by Nick Hammond
Phoenix Flea is on Saturday at Heritage Square - 10-5pm, 140 small businesses and a great place to get those holiday gifts. Phoestivus is also coming up on 12/14-15.
Huss Brewing is opening back up a Papago Brewing taproom - Planning to open in 2023 in the old Brass Tap in Mesa, 60 beers on draft including some classic Papago brews.
Dusk Market is next weekend - Carefully curated local market with handcrafted and independent creators from around the valley, enjoy the outdoors for Black Friday and shop here next weekend instead.
Otro and Gallo teamed up to open a new coffee and juice spot - Otro Cafecito is next door to Otro with treats, a few fresh juices, and some Mexican coffee drinks.
Enjoy a Black Friday special release brew from one of our local breweries - Wren House made a collab with Bacanora, Flannel Buddies 4 Lyfe from Goldwater, and some barrel-aged imperial stouts from Tombstone.
And… See ya at Zona Fest next weekend! Check out the merch, it's pretty fire.

Curated by Nick Hammond
The AZ Cacophony Society is back and prepping their Big Wheel Open - This will be the 4th ever Big Wheel party extravaganza, you may know of them from the Idiotarod or The Brides of March. Grab a big wheel and let's do this.
Barstool Sports has a real life bar opening in Scottsdale tonight - Yep, that one internet site with funny sports stuff on it. They went into the Two Brother Brewery or Saddle Ranch space.
The Camelback Studio Tour is this weekend - Nice way to cruise around the Camelback area and see some great local art, 9 spots in total.
And… Phoenix Pizza Fest is this weekend at Hance Park, see ya there! It's also the last weekend for Canal Convergence if you haven't made it over there, Dynamite Beer Co is having their grand opening party this weekend with swag giveaways & live music.

Curated by Nick Hammond
Arizona Fall Fest is on Saturday - The 16th annual fest is at Hance Park from 10-4, over 200 vendors with all the things, support your local peeps.
The south/old part of the Phoenix Convention center is going to be redeveloped into an entertainment district - Excited for another big area to bring more people downtown.
Come help paint the newest Downtown Phoenix mural on community paint day - The new 190 foot mural will be on Adams Street, RSVP to paint part of the mural this weekend!
M3F announced their lineup with Maggie Rogers and Jamie XX headlining - Great little festival in March at Hance park, 100% of proceeds go to charity.
And… It's First Friday and The Grand Unification is on Saturday from 11-7!

Curated by Nick Hammond
The Innings Festival lineup was just announced and tickets are on sale - Green Day and Eddie Vedder are headlining this year, pretty stacked lineup behind them. Weezer, The Offspring, Marcus Mumford, Black Crowes, and a bunch more.
Canal Convergence kicks off next weekend - In it's 10th year, a great large-scale visual art walk worth a saunter.
@VisitPhoenix has a great Halloween and Dia De Los Muertos guide - If you're looking to get festive this weekend they have all you're looking for.
The Grand Unification is next weekend - Great way to support the businesses on Grand Ave along with some art, community, and food.
Sofar Sounds is back and just announced their secret show - Always at a fun/interesting spot with an intimate backyard style music performance experience.
And… The PHX Beer Comedy Night is this Saturday, Crescent Ballroom just announced their patio performance series, Oro Brewing(Mesa) won best brewery at the first annual AZ Craft Beer Awards, and Zona Fest added another stage along with a bunch of new acts.
Also, I made some stickers! If you'd like one DM me your mailing address and I'll send ya one. Thanks for the support!

Curated by Nick Hammond
The Phoenix Pride Parade is this Sunday - Parade kicks off at 10am from 3rd St. and Thomas ending at Steele Indian School Park for all of the festivities. The main festivities at the park kick off on Saturday at noon, Happy PHX Pride!
It's getting to be a great time of year for cycling - Whether it's the Pride Ride on 10/23, a Critical Mass group ride, Phoenix Spokes People group ride, or the Phoenix downtempo ride. Grab a friend and enjoy a cruise in this weather.
The Phoenix Suns have their season opener next Wednesday at 7pm - Fry's has a special to get 2 free tickets and everyone will get a Suns t-shirt in attendance, join us!
Ignite Phoenix After Hours tickets just went on sale - The naughty, funny, and deeply personal variation of Ignite Phoenix featuring 14 brave speakers.
In local brewery news - Kitsune brewery and Dynamite Beer Co opened this weekend. Oro, Wren House, and Saddle Mountain all took home medals at the big boy beer competition(GABF), rad.
And… Zona Fest is having a contest to name the stages and win VIP tickets, M3F opened their merch design contest as well w/ 2 VIP tickets to the winner(s)

Curated by Nick Hammond
The M3F & Tonic block party is this weekend at Union Station - It's sort of like the halfway party to M3F for next year, come join.
It's time for all of the Oktoberfest festivals - There's one in Tempe(Four Peaks, the best one), Downtown Chandler, Wickenburg.
First Friday is next week and they'll finally be closing off Roosevelt to vehicular traffic - Ever felt sketched out by all of the cars or crammed on the sidewalks during First Friday? We finally have a fix for that.

Curated by Nick Hammond
Restaurant Week is this weekend through the 25th - 150 participating restaurants and a great way to try a new local spot.
Opening day for the State Fair is 9/23 - Get your funnel cake fix and check out the Omnium circus.
Phoenix Forge just had their grand opening - An exciting new makerspace with 3D printing, woodworking, metal fabrication/welding, jewelry making, and metalsmithing. They offer classes or just open space time with a membership.
Phoenix Pizza Fest is coming up November 12th & 13th - Donut fest should be right around the corner as well, both at Hance Park.
And… The Joy Lush Club, a neighborhood bar and bottle shop are having their grand opening this weekend, they went into the former Bonus Round spot, Chupacabra owners are going to take over the recently closed Desert Eagle brewery.

Curated by Nick Hammond
Zona Music Festival was just announced for December at Hance Park - A new local festival put together by Psyko Steve and Downtown Phoenix, the inaugural year will feature Beach House, Portugal. The Man, Bleachers, and a slew of others.
The team behind Kream Coffee and For The People are opening a new space this month - Dialog, a 2.0 version of the original store will be on Central and Roosevelt, above Rough Rider.
Arizona Fall Fest is next month at Hance Park - The Local First festival will have 200+ community businesses along with live music and games.
Phoenix Magazine's brewery guide is worth a gander - Looking to check out some new breweries? Quite a few all across the valley.
Chris Bianco is featured on the new season of Chef's Table - Get a look behind the scenes with the James Beard award winner, starts streaming on the 7th on Netflix.
Phoenix will be hosting the AVP Championships at the Footprint Center - The two day competition takes place on the 23rd and 24th, AVP hasn't hosted here since 2009. Queue up the Kenny Loggins.

Curated by Nick Hammond
The Rockin Taco Street Fest is back on 9/24 - The 11th annual in Downtown Chandler with musical guests Everclear and Ozomatli, Luche Libre wrestling, a mechanical Taco, and much more. See you at the taco eating competition.
Hungry Homie is getting their first Brick and Mortar in the old Grand Avenue Pizza Co - Congrats to Moreno as he's been crushing the pop up pizza game, stoked to have him take over that historic spot.
The Beer Barn is now open in Gilbert - From the Theodore, Sleepy Whale, Wandering Tortoise crew. Great little spot and gathering space for large or small groups too.
MaricopaCon is this weekend - Arizona's kickstarted gaming convention featuring various tabletop and board games.

Curated by Nick Hammond
Real, Wild, and Woody Beer Fest is tomorrow - And it's indoors! 50 breweries and a bunch of food at Bell Bank Park in Mesa from 1-5:30pm.
Game On Expo is this weekend downtown - Time to bring the GAME(Gaming, Anime, Music, Esports) to Phoenix. Cosplay to tabletop to classic arcade, they have it all in all of it's nerdy glory.
We're getting a Mario Andretti Indoor Kart racing spot - Next to the Top Golf out in Glendale, 96k square feet, arcade, two-level laser tag arena, duckpin bowling, restaurant, bar. Vroom vroom.
It's First Friday! - Check the link in bio for a full map and calendar for today. The new Walter Studios is open on 7th Ave. and Roosevelt, fun spot to pop by.
And… Berdena's is finally open at the Fred(12th st & Missouri), Mythical opened their second location in the old Maverick Coffee at Scottsdale and Shea

Curated by Nick Hammond
Roosevelt Row Summer Nights Market is on Friday and Saturday - Happening throughout the summer from 7-11 on Friday and Saturday.
Hundred Mile Brewing Co should be opening this summer - A few delays but looks like a great new spot in Tempe to grab a brew by the water.
Four Peaks Oktoberfest is back at Tempe Town Lake - No music lineup announcements yet but there will be a weiner dog fashion show.
Acacia Films is opening a 14 sound stage film studio and production facility - AZ signed a bill earlier this year for some pretty heavy tax incentives and they're leveraging that, most likely located near Talking Stick on tribal land.
And… Liar's Club, a new downtown cocktail bar is opening next to Cornish and Valley Bar, The Mint dispensary recently started selling infused chicken tenders, mac and cheese, street tacos, and a bunch of other stuff.

Curated by Nick Hammond
Phoenix Pride Festival tickets went on sale today - The 2 day celebration will take place October 15th and 16th at Steele Indian School Park, live performances on 7 stages, expo, food, all kinds of fun stuff.
The Real, Wild & Woody Beer Festival is back - It'll be indoors at Bell Bank Park on August 6th, just as we're about ready to say goodbye to these triple digits hopefully.
The Downtown Phoenix Partnership is opening up a new volunteer platform - Hoping to engage downtowners seeking community and create a sense of fellowship, love it. (They also run the downtown ambassador program)
Virgin Galactic is building a spaceship manufacturing facility out in Mesa - We're part of the space race now!
And… Arizona Federal Theatre is now the Arizona Financial Theatre, I was still stuck on Comerica personally. Moto Moto Sushi and Izakaya is now open downtown

Curated by Nick Hammond
The Super Bowl Experience next year will be at Hance Park downtown - It'll be a free, multi-day festival at Hance Park, no details on who will be performing yet.
Pedal Haus is having their second annual Day Drinker Devil ride at the end of the month - A fun ride from their Tempe location out to Papago and back.
Phoenix, Chandler, and Tempe won't have fireworks this weekend - but there are a few cities that'll still be putting on an explosive show.
Ladera is closing this weekend with The Vig replacing it - 25% off food and 50% off booze on Saturday and Sunday, get in there and treat yo self.
The 10th annual Canal Convergence was just announced - The theme for this year is "10 years of water + art + light" , scheduled for 11/4-11/3.
And… House of Tricks closes down after 35 years(happy retirement!), UnderTow is opening a Gilbert location

Curated by Nick Hammond
PHX Beer Co is starting up a comedy night series on the last Saturday of the month. - Reid Clark(SNL Scholarship and multi-award winner) is hosting and they have package deals with some beer flights as well.
Window Coffee Bar has been selected to open up in the new Royale development in Melrose. - Great new addition to the Melrose area, looking like they'll be open this winter.
Indie Week kicks off tomorrow. - Support your local indie businesses with bingo and various pretty great prizes actually(AZ Federal, Orpheum, DBacks, and Rising tickets).
And… Light Heart Coffee recently opened in Scottsdale , Hapa Hawaiian BBQ just opened their first location in Mesa, and The Desmond(spirits and Italian) recently opened downtown.

Curated by Nick Hammond
Chris Bianco and Don Guerra are officially James Beard award winners - If you haven't been to Tratto, treat it and get down there.
A Phoenix Love Letter from a Redditor - Just some Phoenix love to mix up talking about the triple digit weather.
Did you know the ringtail is our state mammal? - A hiker spotted one at the top of Piestewa, rare to see but TIL.
AZ's 1st indoor dog park is now open in Chandler - Good for the heat but definitely missing something for the humans to do.
Phoenix's main Pride celebrations are later in the year but there's a few events worth checking out this month - Like the Scottsdale Pride bar crawl, Pride night at the DBacks, and Drag of Ages.
Another Little O's location is going into the old Spoke and Wheel - The new location will make for a great bike crawl along the canal. Start at the north canal and central, end at the Arcadia Osho on the canal. Who's in for a Brief ride through Phoenix?
Mexican seafood restaurant Ay, Chabela going in to the former Chez Gregory space on Roosevelt - Chez was delightful but short-lived, the new spot is hoping to open this summer.
And… A list of scenic destinations to escape the heat for a bit.

Curated by Nick Hammond
Wren house is opening their second valley taproom - Südhalle(South Hall) will open in Ahwatukee sometime this winter and with a food menu.
Phoenix officially has the tallest shipping container tower in North America - The mixed-use six story tower is on 3rd and McKinley and continues to add to our container presence.
New brewery Roses by the Stairs opened last week - With a focus on sours and naturally fermented ales, on the corner of McDowell and 5th ave.
Union Station downtown is going to be developed into a mixed-use production studio - Rivulet Media is moving their HQ there and developing a production studio, residential units, office space, and a boutique hotel. (It's the old train station east of Chase Field)
And… The Killer Whale Sex Club team opened another new concept downtown, Disco Dragon at 5th and Roosevelt. Khla, a new cocktail bar just opened downtown at 2nd and Portland.

Curated by Nick Hammond
Restaurant Week is back and in person again - The event runs from 5/20-29th with 120+ restaurants participating, great way to try some new spots.
Flagstaff Blues and Brews is back on the weekend of June 10th - Escape the heat for a bit with a low key festival up north.
The Ghost Donkey/Cham Pang/Palma group are opening their next concept - Pyro will open at the new Grove development at 44th St. and Camelback, it already looks like a winner.
Glendale will host the Rugby World Cup! - …In 2031 for the men's and then the women's a few years after.
And… - Downtown staple Bliss Rebar is closing 5/22 after 12 years on Roosevelt Row.

Curated by Nick Hammond
Ignite Phoenix is next Wednesday - One of my favorite events behind M3F in Phoenix right now. Listen to 18 different speakers talk about all kinds of awesome stuff, 5 minutes per speaker, guaranteed to inspire, educate, and entertain.
ZapCon is this weekend in Mesa - Get nerdy with hundreds of old-school arcade games and pinball machines.
The Arizona Tiki Oasis lifestyle party is this weekend - An island party at the Valley Ho with all kinds of groovy entertainment, food, and drinks.
Genuine Concepts unveiled their new flagship concept this week - The Genuine opened on Thursday out of the old Vig Uptown location on 16th st. and Bethany Home.
And the Suns made it to round 2!

Curated by Nick Hammond
PHX Startup Week kicks off on Monday! - They're doing a hybrid event so if you can't make it downtown, check it out online or at any of the watch parties around the valley.
The Urban Wine Walk is tomorrow from 1-5 downtown - Self-guided wine and food tour downtown at some delicious spots, $5 sampling with a snack at each spot.
The Beer Research Institute Taproom & Arcade is now open in downtown Mesa - That's 4 breweries on Main St. now, good for Mesa.
CrackerJax has sold and will be developed into a multi-use area - Kind of forgot this place existed but definitely remember awkward date nights here.
The OHSO in Gilbert is getting a massive expansion - Construction has already begun and should wrap up this summer.
The Belly crew is opening a new concept downtown - Sin Muerte will open downtown next to Matt's Big Breakfast late this summer. They also quietly started talking about their new Gilbert location, yum.
Our Phoenix Suns are in the playoffs, here's a few tips to watch if you don't have the traditional options - My choice is NBA League Pass with a Nord VPN subscription on a fireTV.

Curated by Nick Hammond
KNIX is putting on their 13th annual BBQ and Beer festival on Saturday - Runs from noon to 10pm at Tumbleweed Park in Chandler. 20 pit masters, Four Peaks, spirits, you name it.
The 10th annual Urban Wine Walk is next month - A self-guided wine tasting tour starting at CityScape from 1-5pm.
Sake Haus will have their soft opening next Wednesday - They went into the old Dressing Room space, right next to the new Pedal Haus, grand opening is 4/7.
Gilbert is getting a very dog-friendly bar with it's own off leash dog park - Mutts Canine Cantina is looking to open at some point next year in the SanTan Village.
And… Maple & Ash is opening another concept at Scottsdale quarter, Cartel is opening their 11th location in Coronado tomorrow, Chula is opening up another location in North Scottsdale(next June), The Desert Rider exhibit opens at the Phoenix Art Museum next month, E-bikes are officially legal on Phoenix roads.

Curated by Nick Hammond
M3F kicks off today! - Here's your guide to it all, see ya there.
The Melrose Street Fair is on Saturday - The curve on 7th Ave will be shut down for about a mile with artisan vendors, food trucks, and more.
Tempe Town Lake is developing a new pier, Santa Monica style - Plans for a ferris wheel and various other entertainment options on a pier on the south side of the lake.
Arizona muralist, Kalya Newman is on the road painting a mural in all 50 states - She's already painted a handful of states as part of her Out There murals project.
The Phoenix Film Festival is at the end of the month - The 11 day festival will screen over 300 films and have filmmaking seminars, parties, and workshops, it's also been named on of the 25 coolest film festivals.
And… Chula is hosting a seafood boil on the 19th, The Phoenix Rising games will now be broadcasted on Bally Sports, The Ostrich Festival is next weekend and the Beach Boys will be there, and Cham Pang Lanes, Palma, and Ghost Donkey opened this weekend.

Curated by Nick Hammond
It's festival season here in Phoenix and gee wiz does it feel great outside. Innings Fest is this weekend in Tempe and M3F is next weekend in Downtown Phoenix at Deck Park.
James Beard nominations are out - Phoenix has a pretty healthy list of representation on the list, check out some of these spots soon.
Fan Fusion is on for all of you nerds - The multiday pop-culture cosplay event will take place in May at the Phoenix Convention Center.
Dish Fest is this Sunday at the Clayton House - Unlimited bites along with various beer, wine and spirit tastings.
And Greyhound Park is officially getting demolished and Disney is collaborating with a Scottsdale developer to build a new neighborhood.

Curated by Nick Hammond
Arizona Strong Beer Festival is tomorrow! - Which also sort of kicks off AZ Beer Week. In other booze news, Huss is opening a downtown location, AZ cocktail weekend is also this weekend.
Tempe has finally started talking about redeveloping the flour mills - Ya know, the ones right on Mill Ave that have been fenced off and had an art installation from time to time?
The Bar is opening a second location with a Big Lebowski theme - Sure to make a mean White Russan.
Big Surf is maybe closing for good - They auctioned off a bunch of property this week, originally opened in 1969.
First & Last opened last week on Roosevelt Row - From husband and wife Phoenix natives, went into the old Rott N' Grapes location on 3rd ave.
And if you missed it the Coyotes landed a deal finally to play in Tempe and The Egyptian Hotel is set to open on Grand Ave in March.

Curated by Nick Hammond
A new tri-concept dining and entertainment venue is opening right off Roosevelt Row soon - It'll feature a 10 pin bowling alley(Châm Pang Lanes), a mezcal cocktail speakeasy(Ghost Donkey), and a new patio oasis spot(Palma).
Opening day for the Arizona Renaissance Festival is tomorrow - Get ye turkey leg and meet some dragons.
The Nile is hosting the Arizona Goth Festival on Saturday - Who knew, we have a vibrant little goth festival?
PHX Art Museum donation nights are now expanded to 3-9 every Wednesday - They'll also be kicking back up live performances on First Friday for the first time in two years from 5-9.
Lake Pleasant Brewing is having their grand opening on 2/11 - 18 beers on tap, up at I-17 and the 101, support your local craft brewer.
The spring edition of Arizona Restaurant Week has been scheduled - The week of May 20th, restaurants will be announced May 1st.
And of course, it's First Friday! Pop over to The Garfield for some craft cocktails, goods, ice cream, coffee before heading into the craziness.

Curated by Nick Hammond
Phoenix has the #1 spot on Yelp's top 100 list for this year - Cocina Madrigal is a great spot if you haven't been, we also have 4 other restaurants on the list.
Film Bar is officially officially closing - They're going to have an equipment and merchandise sale soon, snag something for the mems.
The Arizona Wine Festival is this weekend at Heritage Square - The biggest wine party in the state, 150 wines, live music, food trucks, and more.
Clever Koi opened a fast-casual restaurant! - Clever Ramen just opened in south Scottsdale by Skysong.
The Phoenix Fire Department is going to start using drones - They're planning to use them to get better visibility for stranded hikers and other difficult to get to scenarios. Phoenix Police are also planning to use them in the near future, Minority Report style.
Check, Please! Arizona is getting booked back up on PBS - The 30 minute restaurant review show will be back on the air at 7pm on Thursdays featuring host Mark Tarbell.
Chars is opening back up next Friday! - Chars Has the Blues shut down back in 2020 and has been closed ever since. The new owners fixed up the place a bit while trying to keep it's original charm, it's now called Chars Live and will feature more than just blues and jazz.

Curated by Nick Hammond
Sam Fox is on his next mission with a new hotel - He sold his restaurant empire to Cheesecake and is now partnering with RED Development to build out the Grove at 44th st and Camelback.
The Idiotarod is on for 2022 - A charitable shopping cart race in which teams of five "idiots" modify shopping carts and race around the city, looks glorious. Anyone need a teammate?
Copper State Beer Festival is on Saturday - 12pm-5pm out in Mesa at Riverview Park and don't forget about Arizona Strong Beer Festival next month.
The Phoenix Rock Lottery is next month - Two dozen local musicians show up and names get randomly drawn to form completely new bands, then they have 12 hours to write and rehearse, and then they cap the day with a performance.
MLK Celebration March and Festival is on Monday - From Pilgrim Rest Church to Hance Park with a mini festival at the park.
The Chandler International Film Festival is next week - Didn't know Chandler had one, pretty nifty. Showcasing around 120 films from 35 countries, the 6th annual.
The 11th annual Arizona Balloon Classic is at the end of the month - The 3 day event is out in Goodyear, a bunch of stuff going on and if you reserve a spot early enough you can reserve a ride.
The Vig Uptown is closing - Genuine Concepts is going to put in their new flagship namesake in the same location, their office is in the back of the building so this should give them some great feedback on the new concept.
ZapCon 2022 is on - Not until April but a gloriously nerdy classic arcade and pinball party.
And…. Postino started a wine club, Crescent Ballroom started a new songwriter showcase on the upstairs patio, Fire & Fury brewery is now open at 32nd st and Thunderbird.

Curated by Nick Hammond
It's that time of year again for those holiday popup bars, here's a few - Coach House is of course still the winner but these will do.
The executive chef of The Sicilian Butcher and The Italian Daughter opening The Mexicano - Recently opened in the old Salty Sow location by PV Mall, RIP Salty Sow Phoenix.
Bagelfield Bagels is opening a brick and mortar location - He's currently slanging bagels at the downtown and Uptown farmers markets, they're delicious if you can get them before they run out.
Phoestivus is back this year, Wednesday & Thursday next week - A great popup market with 150 local vendors, great opportunity to grab some local gifts all in one spot.
Lake Pleasant Brewing is looking to open in January - Another local brewer to add to the list, did you get your Phoenix Craft Brew ReCoupon book yet?
I-11 has been approved for construction connecting Nogales to Phoenix to Vegas - Brutal.
Plans to demolish Metrocenter have surfaced - Expect another CityScape, Kierland Commons type space but with an amphitheater it looks like.
Snowbowl got 14 inches this week! - 3 of the lifts are open and they're making more snow too.
Aftermath bar and kitchen just opened at 16th st and Bethany - Modern american restaurant and a nice addition to that corner.
Dapper & Stout is now open at the Uptown Plaza - Coffee and full bar, across from Local Nomad.

Curated by Nick Hammond
December is turning out to be quite eventful and I'm not sure it'll ever get cold here this year but I'll take it. The Phoenix Suns are out there dominating and breaking their own records, old and new places are opening back up left and right, it's a good time to be a Phoenician.
The APS Electric Light Parade is tomorrow! - Grab your chairs and enjoy the show, Starts at 7.
Tempe Festival of the Arts is this weekend - Great place to grab some locally made gifts for friends and family and a nice way to stroll through Tempe.
Netflix is making a movie about the infamous wrong 'Grandma' text message story - Didn't realize they were in Arizona but a pretty cool and heartwarming story from the internet.
A jolly Redditor created a holiday lights map on google maps for Phoenix - This is his 2nd year doing it, he created the map based on various sources and from driving around with his dad.
Cornish Pasty Co is opening their 6th valley location at 32nd st and Union Hills - This is going to be a great addition to the North Phoenix area, congrats on the growth Cornish.
Scottsdazzle(Scottsdale) is hosting a bunch of holiday events this month - Holiday strolls with additional light installations, whiskey tastings, and various workshops.
Phoenix Union High School District is rolling out a fleet of electric school buses - The plan is to eventually replace every bus in the district, pretty nifty. Reading about this just brings back the diesel smell from the bus.
The Arizona Craft Brewery Guild ReCoupon book for next year is on sale - Various coupons for breweries all throughout Arizona, helps support the brewers and the guild.
Neighborly Public House is open in the former Stock & Stable space - A new elevated neighborhood spot, nice to have something back in that space.
Looking to help some local nonprofits? - 'tis the season of giving and community service, here's a good list of local nonprofits with a few details about how to help.
And don't forget First Friday is tonight! - Here's the Phoenix New Times guide, it'll be a glorious night for it.
The #yesphx Winter Social is back and next week! - Grab a ticket and your fancy clothes, I'll see ya there!
And The Womack is open again, the downtown ice rink is back this year, Garden Bar just opened at 6th ave. and Roosevelt.

Curated by Nick Hammond
The #yesphx Winter Social is coming up - Grab a ticket, mark your calendars for 12/9, and get your fancy clothes ready for a partay.
Pedalhaus Brewery's downtown location opens next Thursday - They'll be across the street in the MonOrchid building, this will be their 3rd location.
Downtown Phoenix is putting together the first Winter Wanderland - Wander, not Wonder. A bunch of performances, delicious food, and excessive decorations and lights.
Provision Coffee is working on it's second location - Looking like early 2022, 7th st. and Missouri in Uptown.
Far Away Wine and Provisions just opened - New neighborhood wine stop with a cozy atmosphere, 30th and Indian School. Delicious looking limited menu as well.
AZ Craft Brewers Guild is getting ramped up for a few beer festivals this year - The Arizona Strong Beer Festival will be out at the new Bell Bank Park in Mesa, plenty of space for all kinds of activities.
The Tacosgiving block party is next Wednesday - Arcades, tacos, bring the whole family, and celebrate that crazy Wednesday before Thanksgiving together.
The Shop Beer Co is hosting Street Harvest tomorrow - Tacos, live music, and beer to celebrate mexican street food and hip hop culture.
Wilderness downtown is hosting movie nights, live music, and soul nights - Great to have some of these events pop up with the nicer weather.
Phoestivus 2021 is on 12/15-16 - In it's 12th year, 150 vendors, local food, and a great way to shop for local gifts for the holidays.
A few upcoming art exhibits in the valley, Patio weather bar and restaurant ideas, and some day trip snow ideas

Curated by Nick Hammond
Welcome to the 20th issue of the PHX Brief! We're getting into a bit of our own little festival season and it's feeling great with the cooler temperatures. I hope you're getting to enjoy some patio sunset beers and one of these lovely happenings around town. Want to see something in the next brief or did I miss anything? Let me know.
The 48 Live Festival is happening this weekend - Two day art festival in Tempe, reservations needed for some events. Great spotlight of local talent, they usually have a regular Thursday night event but I believe this is the first full weekend festival. More Details.
The Grand Unification festival is happening this weekend - Historic Grand Ave is hosting their annual festival with a ton of artists and bands performing live, definitely worth popping by when you're down there for First Fridays.
The Theodore is celebrating their 2nd anniversary next weekend - They'll have a few exclusive collabs with The Shop and AZ Wilderness as well, be sure to stop by before/after Pizza Fest.
There's a new downtown Phoenix map and guide - Loving the new cover art. It'll be available at various spots downtown and highlights downtown's growth and a bunch of the new spots.
Season 3 of Made In America is highlighting various Phoenix area entrepreneurs - A really well done series from GoDaddy highlighting a bunch of local businesses. Pretty cool to see our city highlighted and some great story telling in the series.
Chico Malo owners opening Wren & Wolf in December - Dry aged meatloaf(?), delicious cocktails, and taxidermy, quite a pairing. They'll be going into where Condesa was, be great to have something back in that space.
Local leader and philanthropist Herberger dies at 79 - Yep, that Herberger. Thanks for helping to support the arts here in Phoenix.
And of course, don't forget about First Friday.

Curated by Nick Hammond
Hance Park is hosting a gigantic family picnic - Noche en Blanco is a great fundraiser for the park with appearances from the mayor, the Phoenix Afrobeat Orchestra, and more.
The City of Phoenix released an official art map - The map highlights all of our public art, great for a self guided tour.
New aviator sunglasses mural just went up in Terminal 3 at Sky Harbor - 25'x9' and around 2,000 pounds, pretty cool piece and behind the scenes shots.
The Garfield is having a pop-up dinner on Saturday - They're getting close to opening and starting with a pop-up dinner featuring Viva Cabrón. The Garfield took over the old Welcome Diner location.
Sofar Phoenix is back up and running - Great chance to see an intimate and secret show in the valley.
Historical highlight of one of our most interesting buildings downtown, the Westward Ho - Back when it was a hotel and TV station.
The Mexican border should be opening up to nonessential travel again - I know we've all been missing a little Puerto Penasco time.
Phoenix Pizza festival is coming up - Which means Donut fest is right around the corner!
Some of Nelson's fisherman and the fishing community are featured in a new documentary - Another reminder to shop local and Nelson's is just delightful anyways.
The Patches and Pins Expo is coming to Phoenix on 11/7 - Vintage clothes, hats, pins, patches, for the cool kids.
We're getting a new brewery in the west valley, White Tank Mountain Brewery - No idea on an opening date, still working on their logo but looking good so far.
Tempe Center for the Arts, Modified Arts, and The Phoenix Theatre Company are open again.
And for the occasional sportsball fan, the Phoenix Suns just kicked off their season!

Curated by Nick Hammond
The M3F lineup has been announced! - M3F is a go and they released the lineup this week with one mystery artist remaining, they added a new party deck as well. See ya on the party deck on top of deck park??
Tempe is getting a Pickelball entertainment complex concept bar - Like Top Golf but Pickleball, 7,500 square feet, 9 pickleball courts, rooftop bar, live music, bocce ball.
Phoenix and ASU released the results of the cool pavement study - We all know that our concrete jungle contributes to our impressive heat, there's a new water-based asphalt treatment that reduced the temperature on average 10.5-12 degrees in the afternoon hours, nifty, science!
The Urban Ale Trail is coming up - 10/23 from 1-5pm mostly in the downtown core, 2 dozen spots in total, some classics and some new spots.
A visual tour of Phoenix's prime neon years - We have a few neon highlights left but there are some cool ones in here, can we bring it back?
Check out the Suns showcase - The Suns are hosting a free open practice with giveaways, get a nice and free sneak peek of the team.
The historic homes of Phoenix book is out - Check out some of the best historic homes of Phoenix and support a few local photographers.
Plant-based Uniq Burger opening soon - It's no longer Impossible to make a plant-based burger…
And Morning Squeeze opened their new downtown location.

Curated by Nick Hammond
Phoenix is getting a new city manager and we're pretty excited about it - Barton has worked his way up in the city through various roles, his first day will be October 8th.
#PHXStartupWeek is a wrap - Check out their YouTube channel for a recap or to revisit any sessions. Productive virtual year for sure, 40+ companies represented, 1000+ employees, $75M+ revenue, and $100M+ raised this year.
Arizona Restaurant Week ends on the 26th - 120 restaurants running special menus, great way to check out a new spot.
New downtown openings:
Obon Sushi + Bar + Ramen opening - Another delicious ramen option opening up in the Biltmore area.
Neighborly Public House & St. Urban opening in Uptown - They'll go into the former Stock & Stable and Honor Amongst Thieves spot.
Korean-based Myungrang opening in west Chandler - These Korean hot dogs look bomb.com, yes, yes I used that.
A history of Phoenix through maps - Love the variations in styles of these maps and seeing things like the Phoenix streetcar system.
Indoor mini golf, Puttshack opening at Scottsdale Quarter - Another golftainment business, yay.

Curated by Nick Hammond
Photo tour of Phoenix's Art Deco gems - Some great shots of some of our classic buildings.
The Coyotes could potentially be moving to Tempe - Tempe sent over a proposal to help get the Coyotes into Tempe just west of the Tempe Center for the Arts.
Our music venues are opening back up and we have some exciting shows coming up this month and the rest of the year, here's a few of my favorite spots:
The demolition of PV Mall is underway - RIP
New delicious restaurant openings:
The good people of Reddit shared some great photos of the recent storms including:
The Clarendon Hotel will be the first cannabis friendly hotel in Arizona - They'll even have a car service that'll take you to the dispensary to purchase your goods.

Curated by Nick Hammond
We have 19 Arizona natives participating in the 2020 Olympic Games - Along with a bunch of other local coaches and athletes.
The Phoenix to Tuscon Amtrak route is finally official - Service begins in about three years, funding is part of the new infrastructure bill currently making its way through Congress.
Applications for the Arizona Innovation Challenge opened this week - One of the largest business plan competitions in the country, focuses on moving Arizona forward by assisting early stage ventures.
Live Nation offering $20 all-in tickets to summer and fall concerts in Phoenix - Korn, Mr. Worldwide, and the Jonas Brothers, sign me up.
The I-10 Broadway Curve project work is underway - A 3.5 year project to widen the 11 mile stretch.
You may have noticed the America West Arena is now the Footprint center - Cool to see a sustainably focused startup getting their name out there, check out the link for a video bio.
OSHO in Arcadia is expanding quite a bit - They're taking over the dry cleaner next door with a new Arcadia market and Little O's donuts
New documentary about a dozen blind teenagers from Phoenix sailing the Spanish Virgin Islands - Pretty cool story and farther than we've all sailed I'm sure.
The new building on 7th and Roosevelt is looking for mural artists - $5k paid gig and the opportunity to design the gateway Roosevelt Row.

Curated by Nick Hammond
My Lucky's on Grand Ave is going up for auction - The historic venue, nightclub, venue with that crazy neon jester sign.
The new Coronado location is now open - Quite a few additions to the menu and in a slick new spot.
Phoenix is looking for RFPs for the Historic Firehouse at Hance Park - Nice to see Phoenix not demo'ing another historic building, they're looking for a restaurant or food based concept.
If you're a fan of Eegee's in Tucson, the first one in the valley just opened this week - I'm still not sure what all the rage is about but a frozen fruit drink sounds delightful right now.
A situational guide to Phoenix coffee shops - It's missing a few spots but a decent local guide overall.
Steven Spielberg's next film is about his formative years growing up in Phoenix - Titled 'The Fabelmans' with Seth Rogen and Michelle Williams.
Rocking S Art Ranch, a New Creative Space in Phoenix - 6k square foot building with a barn and courtyard where artists can rent studio space and collaborate.
The inaugural Lollapalooza was hosted in Phoenix in 1991? - Great historical piece on Phoenix and the start of the festival.

Curated by Nick Hammond
Indie Video Game Lets You Fight Downtown Phoenix Gentrification - Your first battle is at the Japanese Friendship Garden, Double Dragon style.
Maple & Ash opening a new Italian concept in North Scottsdale - Will they still wear the IDGAF hats though?
The cyclists guide to breweries & bars in Phoenix - Anybody up for a social ride?
Phoenix in 1911 & 1949 mapped - Old street and construction maps of Union Station and the Warehouse district.
Phoenix Is Now The Largest City In America With A Female Mayor, Majority-Female City Council - A refreshing change of us Phoenicians.
Sports betting is now legal in Arizona? - Caesars is set to open in the Diamondback's stadium.
Rula Bula closing for good at the end of June, Nobuo at Teeter House also closed for good.
Local places to shop for Mother's Day - It's this weekend ya know.
Just a beautiful shot of the Salt River

Curated by Nick Hammond
New restaurant Christopher's is open at Wrigley - The head chef, Christopher is a James Beard award winner, previously ran Crush Lounge.
The new bike lanes on 3rd and 5th ave area almost complete - Nice addition to the downtown biking corridor.
New underground art space in the works at Park Central Mall - They're currently collecting feedback on what to bring into the space.
APS revealed new renderings for an artsy Roosevelt Row substation and performance space - A sort of "welcome corner" for Roosevelt Row, be great to have a new performance space down there.
Rural scenes of old Phoenix - Some great historic shots of Phoenix, back when Phoenix was groves, farms, and shade trees in the burbs.
Amtrak finally proposing a Phoenix to Tucson route - This comes from Biden's recent re-investment program.
And here's a massive Chuckwalla

Curated by Nick Hammond
Phoenix Forge makerspace opens near Grand Avenue Arts District - The largest makerspace in the Southwest focused on a variety of trades including robotics, glass, wood, and 3D printing.
A 96 mile rollerblading fundraiser around the valley in honor of Leighton Accardo - How do we join next year?
Fry's Electronics is shutting down all of their stores - Hopefully they keep the Aztec themed building and put something rad in there.
11 Meal-Prep Delivery Services Based in Greater Phoenix - Some great options to help out with cooking during these Covid times.
Four Gorgeous Hikes in Arizona's Superstition Wilderness Area - Get out there while it's still nice out.
100 desert tortoises are up for adoption - A fun new pet that'll outlive you, adoption session on March 10.
10 Arizona Movies Every Resident of the Grand Canyon State Should See - For the Arizona film nerd.
The Women Who Built Phoenix: Flora Rosson and the Women of Heritage Square - Great historical piece on Heritage Square.

Curated by Nick Hammond
Agritopia is expanding like crazy adding 49k square feet of retail and 300k square feet of housing - Keeping a tight focus on bringing in local award-winning spots and concepts.
17 Black-Owned Businesses to Support in Downtown Phoenix - Great list of downtown spots to support.
A developer in downtown is actually restoring a historical high rise instead of demolishing it - Great to see a developer preserving a historical building downtown, built in 1922 at the corner of 2nd ave and Monroe.
Guy Fieri opened a bunch of ghost kitchens in Phoenix - He won't be there, just the ghost of his fieri hair.
Ceremonial street sign toppers getting installed throughout the valley - A nice hat tip to influential members of Phoenix.
Spring restaurant week scheduled for 5/21 - 5/30 - For dine-in and take-out, great way to sample a new local restaurant.
A Scottsdale team built some of the pieces in NASA's Perseverance rover - They built a small deep space transponder for NASA, neat.
Bass Race, a Drive-In EDM concert at Celebrity Theatre next weekend - Rage in your car? and Pod concerts are coming back?

Curated by Nick Hammond
February Is For Food Lovers: 11 At-Home and In-Person Events this month - Some great food events this month with Al Fresco in Mesa, Galentine's dinners, and Phoenix Open viewing spots.
3 former Tuft & Needle veterans created a new outside furniture line - Really slick designs and a nice disruption in the patio furniture industry.
The Proof Bread Team opened an artisan market in Downtown Mesa - More delicious things coming to Mesa.
New bill is looking to legalize sale of to-go cocktails at restaurants & bars - Just like during the peak of the pandemic but all the time.
Hot Daisy pizza opens downtown by Tammie Coe - The veteran baker showing off her skills in a new way.
Uncle Bear's is hosting free brewing demo classes as part of Arizona Beer Week - Get a first look at the brew process from one of our local brewers.
Arizona Beer week is actually Arizona Beer month this year - Due to Covid they're extending everything with a week for northern, central, and southern Arizona.
CO+HOOTS's wins $10,000 in national innovation competition - Our local coworking crew built a new software platform for connecting entrepreneurs.

Curated by Nick Hammond
Tickets on sale February 1 for Devour, our largest food festival - It'll be Devour at Home this year of course but looks like a delicious prix fixe setup.
Downtown Phoenix updates and happenings for 2021 - Loteria, Urban wine walk, a new bike commuter space, EcoPHX, more public art, and more trees.
Fun interview with Tucker Woodbury from Genuine Concepts(The Vig, Little Woody, Womack, etc.) - Cool to read about his history and creating some of our staple spots.
There's a new board game bar opening up in Mesa - 600 tabletop, role-playing, dice, and card games with a 1920s speakeasy vibe and craft beer.
FilmBar is closing - They'll live on with their outdoor screenings at Pemberton PHX and eventually the Phoenix Art Museum.
CactusCon is next weekend - Arizona's largest annual hacker and security conference, started back in 2012.
Podcast production hub opening in Old Town Scottsdlae - A full-service podcast production space where you can rent one of two studios and get that podcast you've been thinking of off the ground.
Perspire Sauna Studio opening 20 locations in Phoenix - Do we really need these? When it's not summer I suppose??

Curated by Nick Hammond
The south extension of the Phoenix light rail has received full funding - The extension will add eight stations and create a new central hub at Washington.
Great list of exciting openings and happenings for Phoenix in 2021 from Thrillist - The Pemberton, two new breweries, Clever Ramen(from the Clever Koi team), Garden Bar, and a few more.
Fountain Hills might soon have the largest Telescope in the valley - First the fountain and now the telescope!
The Macayo's Cantina is getting redeveloped into a massive mixed-use project - - The goal is to "celebrate" and "respect" the train depot, originally built in 1924.
Random food and drink news, Pita Jungle is building out a food truck fleet, 36 Below will be replacing Undertow which is now inside Century Grand, Salad and Go is opening 21 new locations this year.
In music venue news, Mr Lucky's is up for sale again and Track Club is going to be a gym :(. Someone please save our live music scene for when things go back to normal later this year.
Long story about the history of midtown Phoenix - Some great historical shots and background on the area including the old Playboy Club.
Fry's/Kroger will be building out a $89M AI fulfillment warehouse - One of 20 being built around the country, some pretty slick robot action.
Kevin Smith's Moobys popup opens in the Van Buren on 2/15 - Ya know, that restaurant in Dogma, Jay and Silent Bob Strike Back, and Clerks II. Grab yourself a Cow Tipper.
First person RC car racing is starting up - New local racing series, vroom vroom.
And some tidbits, Invisalign is moving their HQ to Tempe, Old Town Scottsdale is looking to disable scooters after 11pm, too much raging on the scoot scoot

Curated by Nick Hammond
Killer Whale Sex Club team opening two new concepts downtown - SaberTooth and AstroBar should open in late spring.
Tickets for Phoenix Startup Week 2021 now available - Virtual this year but a great way to get involved with local small businesses and startups.
Want to hang with some NBA players? - The NBA approved five local restaurants for players to dine at, pop by and maybe you'll see a giant human.
Waymo driverless cars now operating in the East Valley - Available with a Waymo One paid account.
New tallest tower to be built at 2nd Ave and Van Buren - One tower of Astra Phoenix will be 535 feet tall(the Chase Tower is 483 feet), Astra will be a mixed-use building with apartments, a luxury hotel, office space, co-living, & retail.
Arizona Fried Chicken and Wings Festival - The 2nd annual with everything from Korean to Nashville hot fried chicken.
More openings - Luckys Indoor Outdoor, great neighborhood hang, Little O's, aka little O.H.S.O., Sotol cocktail kitchen and rooftop patio.
New local lifestyle talk show highlighting local leaders - Featuring interviews with Emmy Award-winning journalist Yetta Gibson, Mike Bianco, Lyndsey Fry(Olympic Silver Medalist), check out Now with Jen.
Interesting interview with local commercial real estate developer Pollack - He's the guy that owns the majority of our strip malls.

Curated by Nick Hammond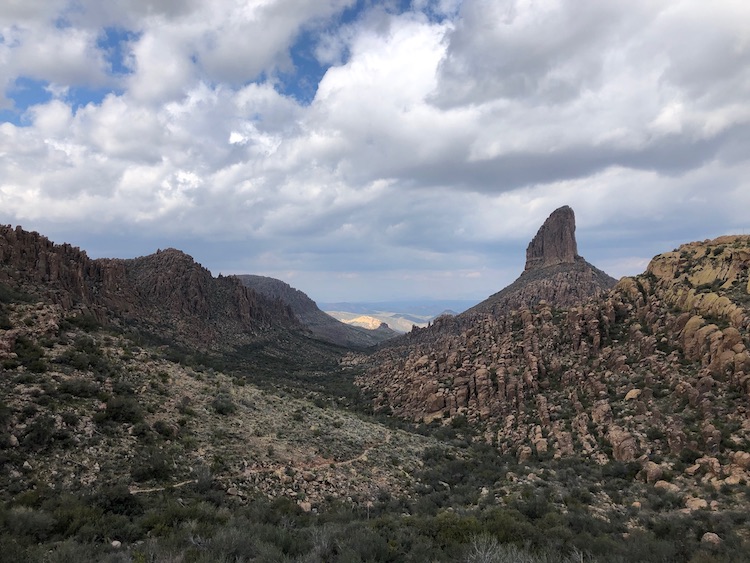 Phoenix Rising FC moves stadium to Wild Horse Pass - Last season saw twenty-three consecutive sold out matches, this move will increase capacity by a much needed 35%.
New art exhibit has life-size reprints of Michelangelo's Sistine Chapel - 34 large pieces of work, it'll be around until February.
The PLAY at Hance Park project is complete and opened this week - A new climbing wall and animal-themed structures made from recycled pieces.
The Wasted Management open is still on? - Planning for limited capacity but it looks like it's a go for now.
Soda Jerk milkshake bar is officially open at High Street - Ridiculous and serious milkshakes.
Snowbowl cut the ribbon on the new Agassiz lift - It's faaaaast, 7 minutes to the top and replaces the 34 year old lift.
Now that it's a bit colder out, check out Ramen Kagawa - Delicious new ramen spot downtown.
Bus promo video from the 50s in Phoenix - Nostalgia all around.
New Northern Mexico restaurant, Testal recently opened - A slight variation on our usual mexican food restaurants.
1940s photo from Yuma, fueling a plane from a Buick - Yuma's tagline was once "The city with a future", maybe it still is…
Bianco's new restaurant Tratto has some great patio vibes - I think Chris is ready for a beer so he can get the fire going.
Covid has given a bunch of hotels and resorts in the area time to rennovate - Have a staycation at one of the upgraded digs.

Curated by Nick Hammond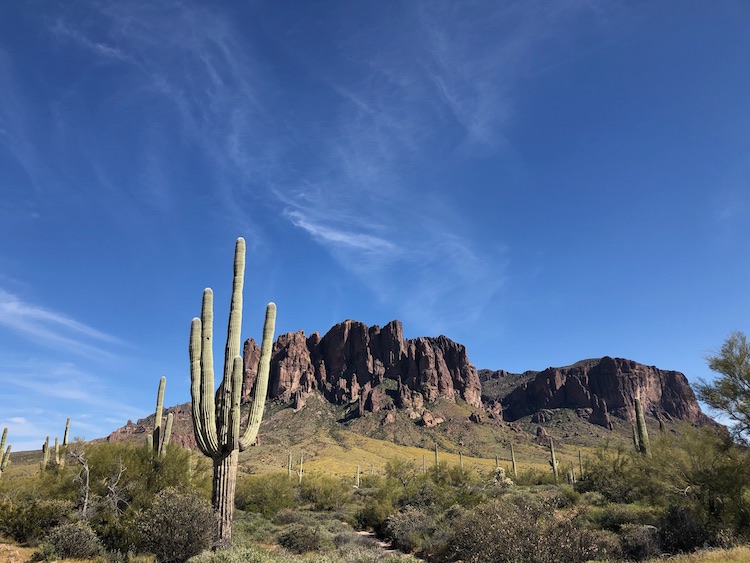 The Phoenix Mural Festival is on for 2021 - From January to March artists will be adding new murals to the Grand Canal path in Phoenix.
FilmBar has started having screenings in their parking lot - Come catch Gremlins this Friday and Die Hard(a Christmas movie, ya know?) on the 18th.
The Covid vaccine will be free for Arizonans - The first vaccinations are expected around December 15th.
Lindsey Stirling(THAT violin artist) interview about downtime and her new projects - Been staying really busy as an artist and didn't realize she's from Gilbert.
We have an Electric Vehicle factory now - Lucid Motors just completed construction on their new factory out in Casa Grande, they're also hiring like crazy.
A few food and drink events going on this month - Markets, openings and holiday treats.
Two new donut spots?? - Chin Up in Scottsdale and SoJo's Donuts in Mesa, great additions to our local donut scene.
Slice Eat just opened as well as Belle's if you're into Hot Chicken.
Here's a great local gifting guide for the holidays and Gather Arizona Express is a great local pickup and delivery option for goods.
The Arizona Technology Council just released their Innovate Phoenix book - Available to read free online or soon available for purchase in print.

Curated by Nick Hammond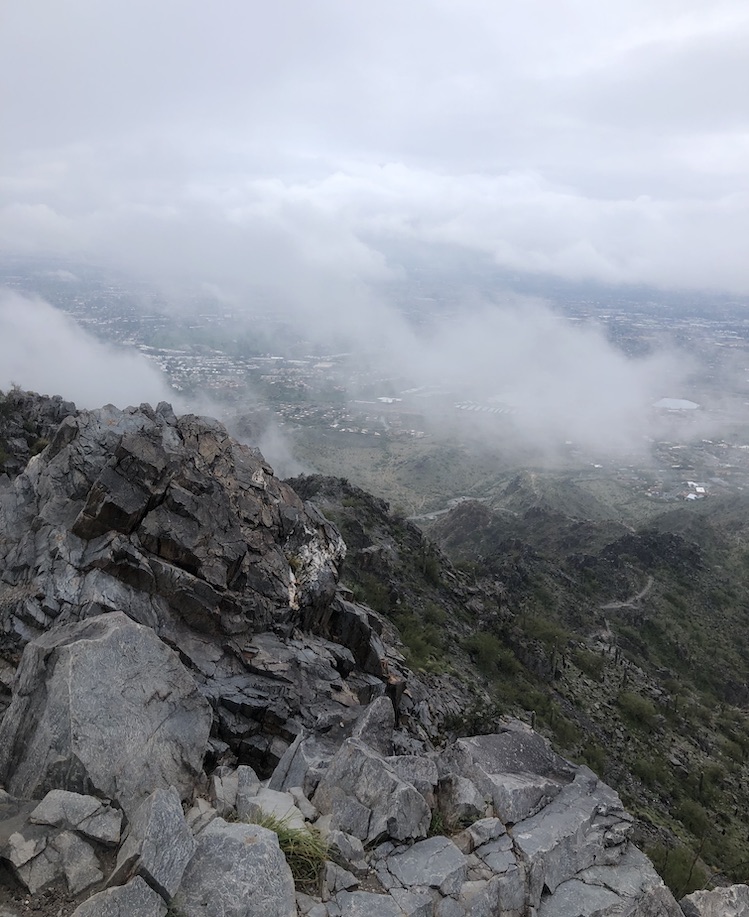 Marijuana is officially legal as of yesterday at 11am - Arizona certified the ballots meaning all of the election results are official official.
Valentine just opened - Nice addition to the Melrose area - Coffee. Cocktails. Natural Wine. Wood-Fired Fare.
New Korean-style corn dog spot, Two Hands opens in Mesa - So intense but can't wait to try one.
An exhaustive list of food banks and places to volunteer over the holidays - 'tis the season of giving.
Various hotels are offering some pretty nice day-use rates - A nice option to change up that work from home scenario.
We're getting an island resort(?) and a massive new sports park - Legacy Sports Park looks like a blast with all kinds of courts/fields/venues, the island resort is from Crystal Lagoons which looks interesting…
The Tempe streetcar project is nearing completion and on track to be operational in mid 2021 - On track, see what I did there.
A few live shows are starting to happen - Remember Big Bad Voodoo Daddy? Crescent is open again as well as Marquee and Rebel Lounge.
Grab a copy of the reCOUPon Arizona Beer book and support our local breweries - The Arizona Craft Brewers Guild put together an awesome discount book with a bunch of local breweries.
Grab a giftcard from a local spot and get a freebie giftcard with it.
Beckett's Table - purchase $100, get $25 free
Huss Brewing - purchase $50, get $10 free
Sleepy Whale - purchase $100, get $30 free
Shea 32 - purchase $50, get $10 free
Wilderness - purchase $50, free pint glass; purchase $100, get $25 free
A great visual analogy of our freeways - Reddit always has the gems.

Curated by Nick Hammond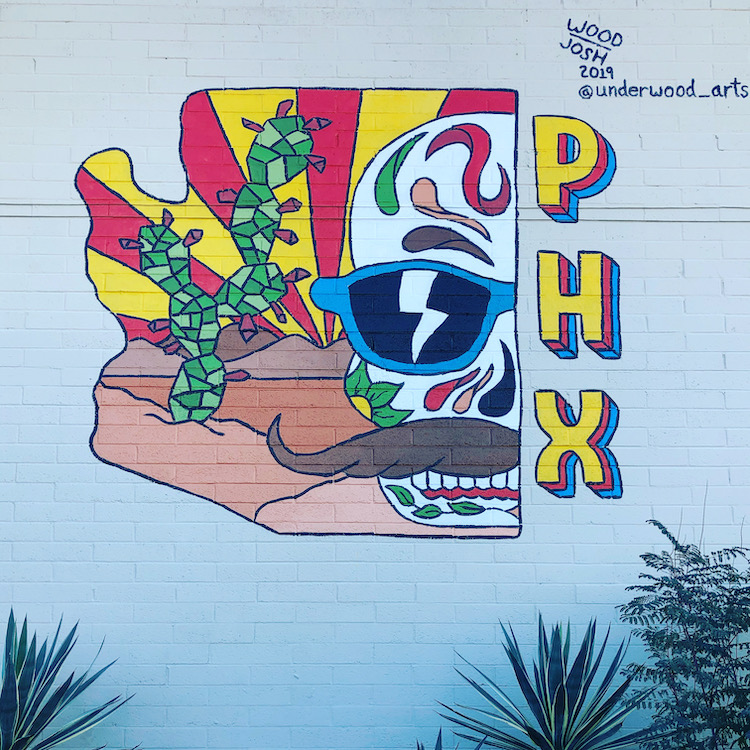 Explore a new Farmers' market this week, here's 21 of them to get you started - We're entering prime time for farmers' markets and we have a bunch of great options these days.
The Legendary Phoenix holiday grandma - It'll hit ya in the feels.
Arizona utilities will be carbon-free by 2050 - Most utility providers will be at 50% by 2030.
Phoestivus is a great place to find some local gifts for the holidays - It's all virtual this year but just as Phoestive.
Local First Arizona launched a new marketplace this week - Just in time for the holidays with over 100 local vendors.
For more gift ideas check out Local Nomad, Phoenix Magazine's local gift guide, Frances, Curious Nature, Changing Hands, Stinkweeds, Go Navajo, and more.
A few local dining options for Thanksgiving - Ya know, if you don't just want Chinese food.
Sam Fox(FRC) is working on two new takeout-only concepts - Detroit-style pizza and a new Flower Child.
PV Mall redevelopment plans are on the way - A new version of Kierland Commons basically, mixed-use(retail, office, residential) but hopefully with an outdoor venue space for concerts.

Curated by Nick Hammond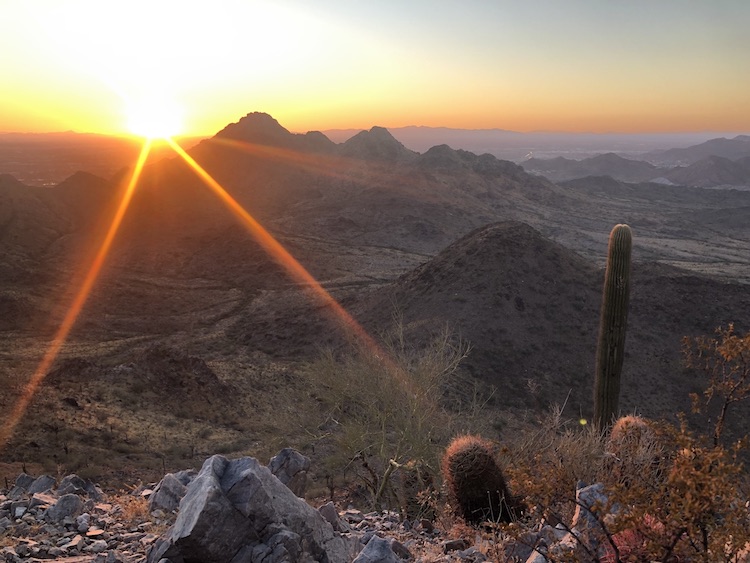 M3F is prepping for 2021, socially distanced of course - Our hometown music festival is gearing up for 2021.
Lux is working on a new cocktail lounge set to open in December - Looks delightful.
Maricopa County set to drop Marijuana charges after election results are certified - It's legal now, ya know.
Jimmy has a new podcast - Yep, that Jimmy.
Snowbowl opens on Friday - Looks like it might just be manufactured pow pow for now.
Instrumental Hospitality's first creation, Belly is now open for takeout - Keep an eye on these guys.
Rebel Lounge is serving coffee during the day now in their revamped space, Reap & Sow Coffee - Sip on a cappuccino while reminiscing about an old Emo show.
Ocotillo just opened their new Mexican restaurant, Chantico - Dinner, brunch, and happy hour at the moment.
NY style bagel shop Stoop Kid just opened up - Bagels and delicious burgers.

Curated by Nick Hammond